Perth Supanova 2017 is looming on the horizon, and so we decided to catch up with esteemed West Coast indie comic creator Hien Pham! Hien is a recipient of the Banksia Project for 2017 and will be attending Perth Supanova as a Comic Book Creator guest next weekend. So take 5, and find out a little more about Hien!
What are you reading right now? I'm eagerly waiting for the third instalment of Fantasy Sports by Sam Bosma! The first two volumes look absolutely incredible, and the tone hits very close to what I hope to achieve in my comics, so I keep coming back to the series.
Otherwise, I should really finish What Remains of Edith Finch – a bittersweet narrative-focused game in which you explore the Finch family's house and the deaths that cursed it.
What is Expiration Date and why is it important? Expiration Date is an 8-page mini containing a small moment in which two young scavengers stumble upon a dance pole. With this comic I wanted to explore how future generations would look at what we have now without the surrounding context and social stigma, like going into a dungeon and imagining what ancient civilizations would have been like just from the objects you encounter!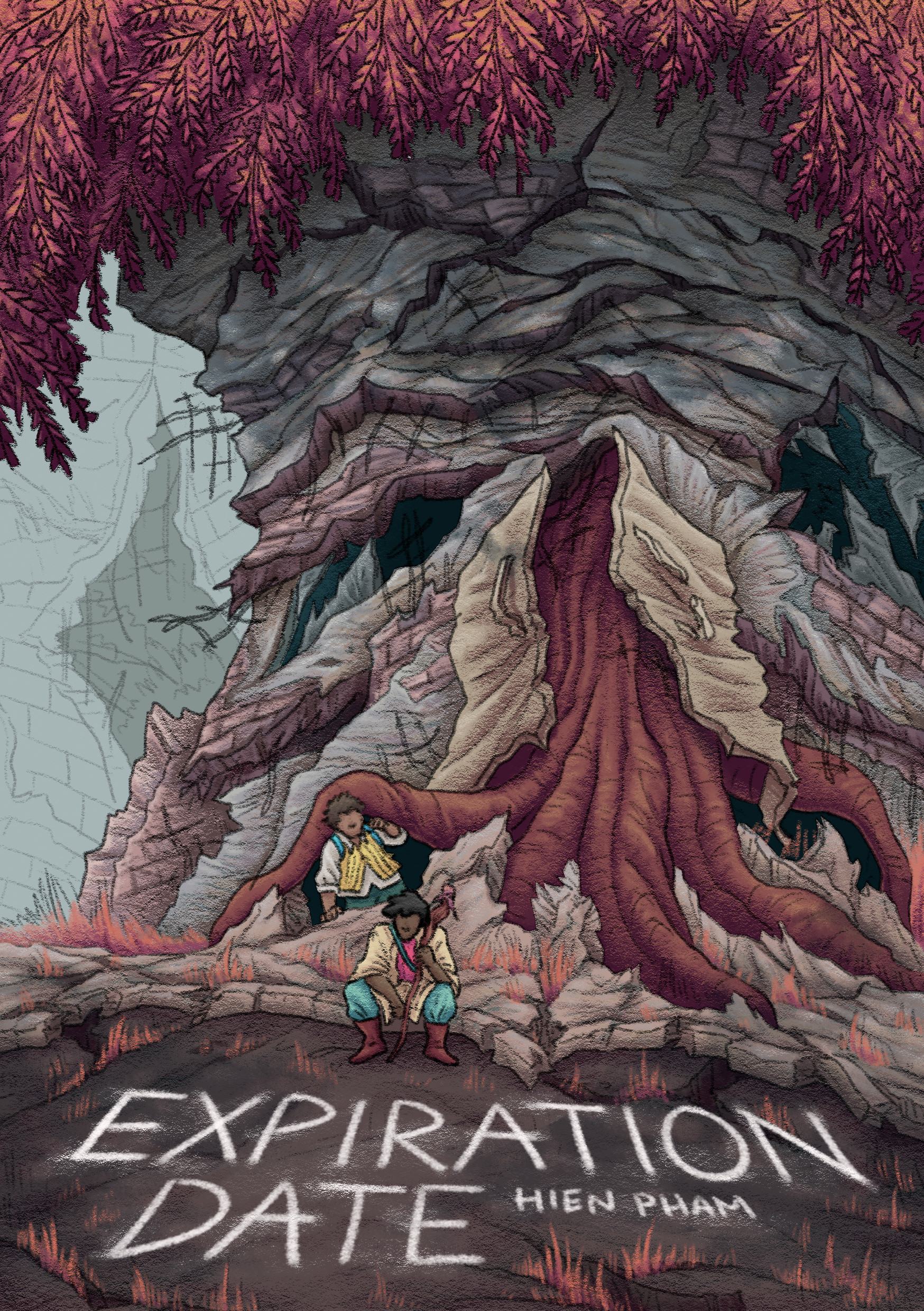 The comic turned into an innocent, funny, lighthearted mini-adventure that I believe we don't have enough of considering the state of the world. My hope for the comic is that it will give someone a little bit of respite, brightening their day just a little bit.
Apart from your comics what should everyone be looking out for in local Australian Pop Culture? Marge Simpson Anime by Soolagna Majumdar and Home Time by Campbell Whyte! As well as Sarah Searle's two upcoming books Thumble and Sparks! They are all local Perth folks that I have the utmost fortune to know and learn from and I cannot wait to see where their comics take them. Of course, do keep an eye out for my fellow Banksia project recipients as well! They are always a delight to catch up with.
Major prediction for Pop Culture 12 months from now? A lot of thoughtful, diverse indie works full of emotions and feelings! With graphic novels like My Lesbian Experience With Loneliness, or Smile reaching to the younger generations, I can only imagine what they'll feel brave enough to put out into the world.
Kickstarted anthologies have also been a staple in well-made indie works: from Beyond Anthology, Elements: Fire, to the Smut Peddler series. I think (and hope) this trend will continue to grow, impress, and give new creators a chance to shine.
Best last thing you ate? 

A double meat chicken kebab with sweet chilli sauce (no tomato) from a local, award-winning shop!
That's 5! So if you want more, then you will need to head along to Perth Supanova. If you can't make it there, then you can check out Hien's work online, and follow his exploits on Twitter.